Job-Überblick
Veröffentlichung
26. August 2022
Bewerbung bis
14. Dezember 2022
We are PIMCO, a leading global asset management firm. We manage investments and develop solutions across the full spectrum of asset classes, strategies and vehicles: fixed income, equities, commodities, asset allocation, ETFs, hedge funds and private equity. PIMCO is one of the largest investment managers, actively managing more than $1.8 trillion in assets for clients around the world.  PIMCO has over 3,070 employees in 22 offices globally.  PIMCO is recognized as an innovator, industry thought leader and trusted advisor to our clients.
PIMCO is one of the world's premier fixed income investment managers with thousands of professionals around the world united in a single purpose: creating opportunities for our clients in every environment. Since 1971, we have brought innovation and expertise to our partnership with the institutions, financial advisors and millions of individual investors who entrust us with their assets. We aspire to cultivate performance and leadership through empowering our people, diversity of thought, and a commitment to an inclusive culture that engages in our global communities.
Aufgaben
PIMCO is looking for a Vice President, Real Estate Investments EMEA to join its dynamically growing alternatives team in London. The successful candidate will focus on underwriting and assist in sourcing and execution of real estate and real estate related investments across EMEA targeting opportunistic returns.
This role will be based in London and will report to Kirill Zavodov (Head of Real Estate Equity, EMEA).
Key Responsibilities
Support origination of on- and off-market real estate and real estate related transactions across sectors and capital structure in EMEA
Execute transactions from cradle to grave: manage underwriting, due diligence, negotiation, financing and exit, including coordination of legal, tax and financial and asset management teams
Develop and enhance relationships with local and international lenders, service providers, JV partners and external advisors
Oversee and review analyst and associate work on financial modelling and investment memos
Present opportunities to investment committees
Develop and mentor the junior investment team
Profil / Ihre Qualifikation / Ihre Persönlichkeit:
The successful candidate will most likely come from a private equity or hedge fund with 5-8 years of relevant experience and is able to demonstrate the following skills:
Strong analytical skills and underwriting experience across real estate asset classes
Execution experience, with ability to prioritize and meet multiple deadlines
Cultural fit is essential as the team encourages an integrated approach. The successful candidate
should be comfortable in a non-hierarchical, international and collaborative environment.
Strategic mindset with the capacity to think "outside of the box"
Entrepreneurial streak
Strong analytical, interpersonal, communication, and writing skills
European language skills considered an advantage
Assessment Criteria
Cultural fit and potential to grow the business
Exceptional financial modelling and analytical skills
Curiosity, desire to be a contributor and drive to enhance the business
Communication skills
Das erwartet Sie
PIMCO is committed to offering a comprehensive portfolio of employee benefits designed to support the health and well-being of you and your family. Benefits vary by location but may include: 
Medical, dental, and vision coverage

Life insurance and travel coverage

401(k) (defined contribution) retirement savings, retirement plan, pension contribution from your first day of employment

Work/life programs such as parental leave and support, employee assistance plan, commuter benefits, health club discounts, and educational/CFA certification reimbursement programs

Community involvement opportunities with The PIMCO Foundation in each PIMCO office
Bewerbung
Diese Anzeige auf LinkedIn teilen →
Standort
11 Baker St, London W1U 3AH
Galerie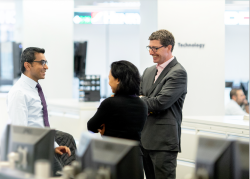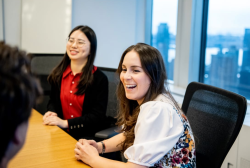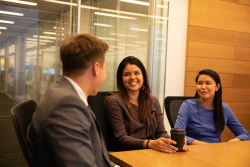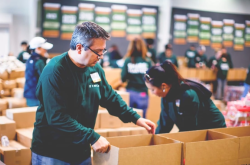 Team, Benefits, Arbeitsplatz
Team, Benefits, Arbeitsplatz
Team, Benefits, Arbeitsplatz
Team, Benefits, Arbeitsplatz